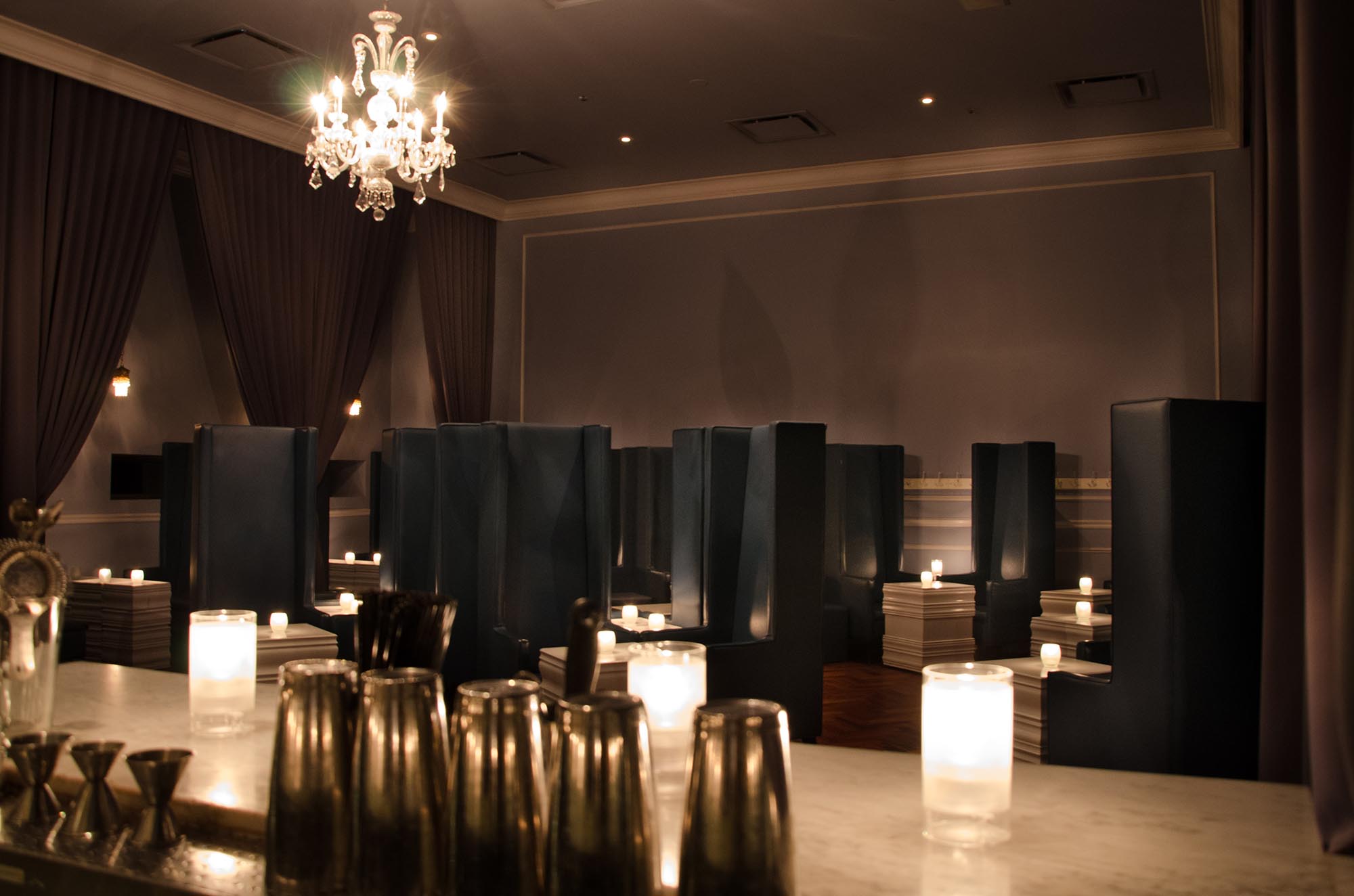 The Violet Hour would be thrilled to host your next special event. Events are organized in "cocktail party" fashion with passed drinks and appetizers available from our seasonal menus.
The Violet Hour's curtain-draped, candlelit salons can accommodate semi-private and private group events from 5 to 150. Our award-winning cocktails, outstanding service, and delicious food create an exquisite, delectable setting for any occasion.
The back salon is a beautiful party space that holds up to 40 guests. We can also divide the back salon in half for semi-private events for groups up to 20 guests. Reserving both the back and middle salons can accommodate a maximum of 70 guests, and the entire space is available for up to 150 guests.
Our Director of Events, Rachael Thompson, will work alongside you every step of the way. To check a date for availability or request menus, please contact: rachael@theviolethour.com or simply fill out the form below to receive more information.